[ad_1]

Opinion
Ft Collins, CO –-(Ammoland.com)- Gun Accidents:
"If you haven't figured it out but, an certainly particular way to shed a thing as promptly as achievable is to neglect the privilege you have to possess it in the 1st location." ~ Craig Lounsbrough
With legal, private ownership of guns amongst the common population in the USA at an all-time higher, 1 may count on gun-accidents (UDs) to be at an all-time higher also.
Not the case!
Just as improvements in automobile security have decreased website traffic deaths and injuries, regardless of record-numbers of miles traveled everyday by the car or truck-owning American public, contemporary guns and ammunition, along with sophisticated components, coatings, and manufacturing strategies, have these days offered us frequently-accessible weapons that are inherently safer than firearms have ever been.
In truth, I'm not certain it is achievable to make critical guns any "safer" than they are now, and nevertheless have them reasonably functional for their intended objective.
All attempts at designing and manufacturing so-named "smart guns" have been an uncompromising nonstarter. Americans will never ever willingly bet their lives on this dubious, mythical "technology."
Curiously, I do not see any politicians rushing-out to acquire "smart guns" for their bodyguards. Do you?
For numerous years, I've been personally involved in the investigation and subsequent litigation surrounding gun-accidents (and "alleged" accidents) resulting in injury and death, and I've but to see a contemporary firearm, from a reliable manufacturer, that was "inherently unsafe," nor that "malfunctioned," nor "misfired" (a preferred term of media ignoramuses).
In almost all situations, gun and ammunition in query functioned generally, and precisely as they have been developed to do. Careless (stupid) gun-handling, storage, and incorrect process (generally combined) are invariably the culprits.
"Guns are harmful, Councilor. Your client desires to be a lot more cautious."
… is my usual response even though below cross-examination.
In addition to guns themselves, contemporary, universally-taught gun-handling philosophy and process has also been largely accountable for the existing somewhat low level of gun accidents we recognize these days.
Lengthy-obsolete "condition-primarily based gun-handling" has been mainly replaced with "Universal Gun-Handling Procedure"
With the former, guns that have been presumed to be unloaded, and therefore "safe," have been handled carelessly, since they have been assumed to be benign.
Conversely, "loaded guns" have been "dangerous" and therefore surrounded by a maniacal preoccupation with an interminable, and mainly nonsensical, set of "rules" with which it was not possible for everyone to comply.
For instance, "Never load a gun till you are prepared to fire."
When I carry a gun for private protection, how am I supposed to know when I'll have to be "ready to fire?" According to this "rule," only prophets can carry guns.
Of course, when "dangerous" guns sometimes got mixed-in with "safe" guns, accidents have been the logical and predictable outcome.
In his day, Mark Twain (Samuel Clemens) stated: "In the common American household, there is no frequently-located item pretty so harmful as an 'unloaded' gun."
Even back then, inadvertent mixing-with each other of "safe" and "dangerous" guns was a effectively-recognized lead to of gun accidents.
There are only two answers to this dilemma:
Weld them all shut, so that they can never ever be produced to fire. They would then all be continually, permanently "safe," and advocacy for this or that handling strategy/process would turn into irrelevant. Of course, in that case, it is really hard to envision everyone wanting 1.
So lengthy as the identical gun is capable of firing, and also of not firing, and there is no way of discerning the gun's existing status by external look, the appropriate process is going to be important to the continued great overall health of the gun-owner, and everybody about him.
Therefore, our only logical option is a "Single Gun-Handling Procedure" that is the identical, regardless of the gun's supposed "condition."
Philosophically, there is no longer any such issue as a "safe" gun. That complete "category" of weapons has been banished.
Accordingly, finger-discipline, muzzle-consciousness, alertness, appropriate storage mandatorily apply to each gun-handling episode.
Common adherence to the preceding is what has, in all probability a lot more than something else, decreased the incidences of gun-accidents to the somewhat low level we delight in these days, as noted above. And, as it becomes a lot more extensively accepted and practiced, we'll see gun-accidents continue to decline, regardless of exponential development in gun-ownership.
As I've stated so numerous instances ahead of, "safety" and "readiness" are normally going to be mutually antagonistic. A critical gun's "condition" will ever be a "reasonable compromise" involving the two.
Absolute "safety" is in all probability not achievable when handling deadly weapons.
But, we can deal with them cautiously.
Careless gun-handling is never ever "reasonable."
"Careless minds develop rotten buildings." ~ Mehmet Murat ildan
/John
---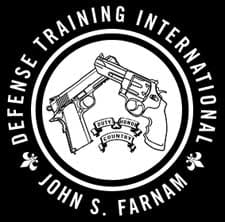 About John Farnam &amp Defense Instruction International, Inc
As a defensive weapons and techniques instructor John Farnam will urge you, primarily based on your personal beliefs, to make up your thoughts in advance as to what you would do when faced with an imminent lethal threat. You need to, of course, also make a decision what preparations you need to make in advance if any. Defense Instruction International desires to make certain that their students totally have an understanding of the physical, legal, psychological, and societal consequences of their actions or in-actions.
It is our duty to make you conscious of particular unpleasant physical realities intrinsic to the Planet Earth. Mr. Farnam is pleased to be your counselor and advisor. Take a look at: www.defense-education.com
[ad_2]