[ad_1]

The wide world of the NFA encompasses the most fun guns and accessories.
If you are willing to brave forms, fingerprints, $200 bucks, and a wait time best described as horrid – then you can access some of the coolest toys around!
From machine guns to our beloved suppressors the NFA is a giant paperwork and tax mess that makes freedom tough to enjoy, so you want to make sure you're spending that money and time on a tool that is truly quality.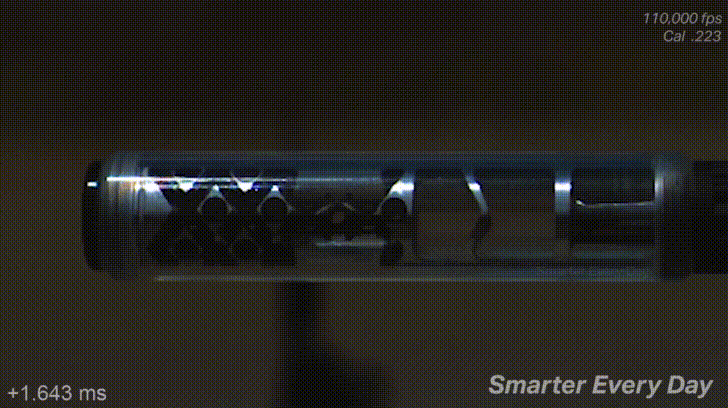 Suppressors are what we are talking about today, specifically, suppressors for the world's favorite centerfire handgun cartridge, the 9mm. 
The 9mm is an old round and comes in many flavors, with pretty of subsonic options for shooters. It's a round used in handguns of nearly any size, as well as plenty of rifles and really big pistols. 
Suppressing it is pretty easy, and your options are very broad. There are lots of 9mm suppressors out there.
So which works best? Which one is the lightest? Which is the coolest? All valid questions. 
I've put together a few 9mm cans that are tough to beat. 
Best 9mm Suppressors
For Pistols 
There is something so freaking cool about threading a suppressor onto a handgun. It just feels right. It also makes a handgun much more comfortable and enjoyable to shoot.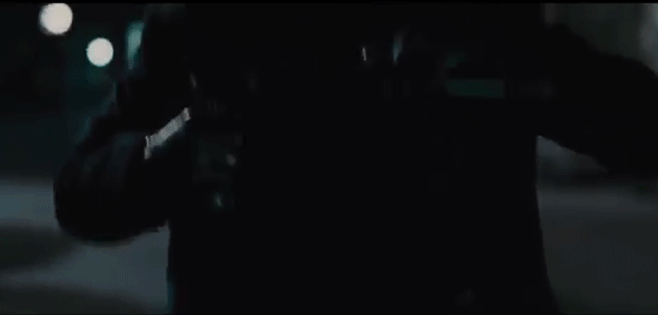 Handguns are pretty darn loud, and the addition of a suppressor will reduce noise pollution, make these guns safer to shoot and easier to shoot in a lot of ways. 
With suppressors becoming more and more popular we are seeing gun manufacturers make threaded barrel options an OEM option.
Companies like Faxon firearms also produce a number of threaded barrel for multiple handguns.  It's become easier to add a can to nearly any handgun. 
1. SilencerCo Omega 9K
What would you guys say if I wrote a list about the best semi-auto 5.56 rifles and left the AR-15 off the list?
It'd be a dumb list, and you can say the same for this list if I left the SilencerCo Omega 9K off. The SilencerCo brand itself has likely done more for the suppressor industry than any other brand out there. 
The Omega 9K are some of the smallest and lightest suppressors on the market. This design is full-auto rated and outside of just 9mm the gun can handle 300 Blackout both Subsonic and Super Sonic.
The design is fully welded and made from stellite and stainless steel. 
As a fully welded design, the suppressor is a bit stronger, and things are less likely to shift or move resulting in baffle strikes. Albeit this is rare in quality designs regardless. The Omega 9K is an insanely overbuilt suppressor so you can run it hot and fast without worrying. 
This suppressor comes in at a somewhat short design and is 4.7 inches long. The K takes the standard German designation for short and proves that it's effective. The gun reduces 9mm from 160 DB to 131.5 DB on average. 
But the Omega 9K is one of the most potent suppressors on the market, especially when you look just at how short the can is. Also at only 8.8 ounces with the direct thread mount, this little can won't weigh your gun down too much. 
Its small size and lightweight put it on the pistol list, but it would be fine on a PCC or SMG. In fact, it would help you keep the overall package quite compact for PCC SBR or braced 'pistols.' 
2. Osprey 9
The Osprey 9 is likely the suppressor you've seen in movies and video games even if you don't know suppressors. It's distinct look and design makes it eye-catching. It's the pistol suppressor of choice for the Ghost Recon guys in Wildlands, so that says something.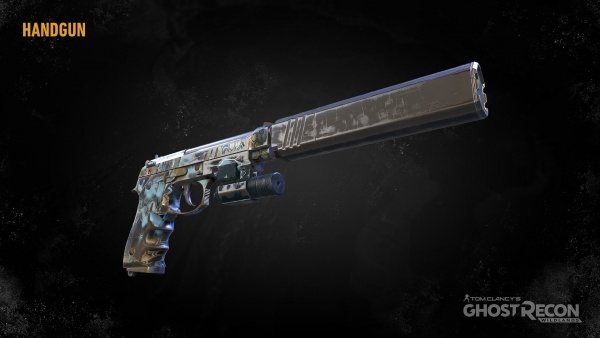 Okay, outside of fantasy the Osprey 9 is an excellent tool for suppressing your 9mm pistol.
It takes a 9mm round down to 127 dB, a nice little improvement over the Omega, but you gotta pay with length and weight. Weight-wise we are still at a lightweight 9.8 ounces. The length of the suppressor is only a hair over 7 inches. 
It's not the smallest or lightest design, but on a full-sized gun, it makes sense. 
It's quite quiet, and on a full-sized gun, the balance is actually very nice. The odd polygonal design offers a number of benefits outside of looking sweet. The first and most visible is how low the suppressor sits; this allows you to use standard height sights. 
This right off the bat saves you from almost $100 bucks that quality suppressor height sights cost. Additionally, the polygonal design with a monocore baffle design allows for a bigger suppressor which gives you higher internal volume. The result of this is a quieter design. 
SilencerCo claims this is the quietest 9mm handgun suppressor. It may be, but I can't possibly confirm this. SilencerCo is a big name in the industry, and they made quite the claim with the Osprey 9. It would be awfully hard to make that claim with no means to back it up. 
What's your take on the Osprey 9?
3. Centurion 9
Looking to suppress on a budget? Then the Liberty Cans Centurion 9 is your baby. The Centurion 9 and its MSRP of $525 is a great deal for new suppressor enthusiasts looking for a good centerfire can. There are cheaper cans, but the Centurion 9 has a ratio of cost to features that make it stand out. 
Specs wise it's short and light and is 5.3 inches long and only 7.9 ounces. It's decently compact and light. The ½ x 28 booster pushes the can to a 6.5-inch length and a 12.5-ounce weight.
The suppressor lightens the DB rating down to an average of 136 DBs. It can also handle  300 Blackout rounds, but only from barrels longer than 7.5 inches. 
The Centurion 9 is a take apart suppressor that has a very easy to remove the core for easy cleaning. This makes it great if you want to run the can on rimfire guns, especially the filthy .22 LR.
When it comes to budget cans, you want to get the most possible use out of the design and a take apart core makes it easy to clean, and suitable for multiple calibers. 
The Speaking of affordable the core is stainless steel so you can use the harshest of chemicals to clean it, including ultrasonic cleaning. Liberty Cans designed the Centurion so it can only be assembled one way.  
This is why I like this as a first-time users suppressor. It's goof-proof, multi-caliber, and affordable. It's an excellent way to be introduced to the suppressor marketplace.
Liberty Cans is a great company, and the Centurion 9 suppressor is a great way to enter the centerfire market. 
4. The Poseidon
Thompson Machine makes some awesome suppressors, and the Poseidon is one of my all-time favorites. Mostly because of how small it is. At only 4.125 inches long and weighing in at 3.8 ounces this little guy is tiny. 
It can bring 160 DB gunshots down to 141.8. Not as great as others, but also it's half the size as most. The Poseidon is designed to be shot 'wet' and needs to be shot wet to get these results. This means you have to add an ablative every few shots to keep the gun this quiet. 
Ablatives can be water, KY jelly(seriously), or purpose-made dB foam. This makes these cans better for lower volume shooting, but you can't get one smaller than this that's not a wet can. Its a compromise you'll have to make. 
The good news is that Poseidon uses a design that seals the end user's ablative in the suppressor to help keep it from draining out. This is a welcome convenience. 
The Poseidon can be taken apart, and this allows to easy cleaning and adding ablatives to the can. You can also shoot low-pressure rounds through this gun, including .22 LR, .380 ACP, .32 ACP, and so on and so forth. 
This little can is awesome on guns like the Walther PPK, and it adds that short, classic touch to James Bond's favorite gun. It's also very affordable with an MSRP of 379.
The biggest downside is replacing the rubber wipes, which apparently has to be done via a SOT. 
For PCCs 
We can't ignore PCCs when it comes to suppressors and the current firearms market. Pistol caliber carbines are everywhere. The Scorpion, MP5 clones, the MPX, the Ruger PCC, and the list goes on and on. 
These guns are already a little quieter than pistols, so they are natural suppressor hosts. Heck, a 147 grain 9mm round through a 16-inch barrel is almost hearing safe. A suppressor makes these guns even more fun. 
I wanted to toss on a couple of cans that were made for PCCs over pistols. 
5. CMMG DefCan 9
I always appreciate CMMG's naming apparatus. They use original names and stay away from naming an AR-15 something like the XMe2A30S20, and use names like the Banshee, the Mutant, the Anvil, etc.
They do the same with their cans, and the DefCan 9 is a great play on words and a memorable name. 
The DefCan 9 is a mighty big suppressor perfect for PCCs or even legit SMGs. Its full auto rated so your giggle switch can get some play. The DefCan 9 offers a noise reduction between 30 and 40 dBs.
It also has QD options, which are very convenient on a rifle.
But it comes with our standard direct thread options such as ½ x 28, ½ x 36, and more. There is no booster because it is not designed for handguns, just rifles, and those really big pistols.
A standard model is 10 inches long and weighs 10 ounces and is made from aluminum.
The DefCan works well with both sub and supersonic ammo with the ability to render supersonic ammo very quiet and quite safe for the ears. This is a great companion to guns like MP5 clones, the CZ Scorpion, the MPX, and of course the Ruger PCC. 
700
at CMMG
Prices accurate at time of writing
Prices accurate at time of writing
The DefCan 9 is also very well priced with an MSRP of only 699. That's pretty damn affordable. The price is certainly influenced by the no-frills and simple but effective design.
It's a quiet can that is one of the few purpose-built for PCCs.
6. Dead Air Wolf 9SD
Designed for sub guns of all kind from dedicated PCC's like the SUB 200 to those really big pistols like the Scorpion, and to even regular handguns like the Glock 19.
The Dead Air Wolf 9SD was built with sub guns of all kinds in mind, but a happy after effect of the design ensures its a great handgun can. 
That design comes from the fact this is a modular can. It can be used in both a short and full length can. The Dead Air Wolf 9SD is not the lightest can, but even in its full-sized mode, it can still be a decent can for a handgun.
The full-sized can weighs 14.7 ounces and is 7.58 inches long. 
When minimized to the compact platform is weighs 7.5 ounces and is only 4.1 inches long — quite the difference for sure.
The Wolf is built to be abused and is capable of supporting full auto fire. It has a solid welded core, and this makes it very strong. 
Strong enough to support supersonic 300 blackouts through the shortest of barrels. This is an overbuilt suppressor and is quite fat. It's very girthy at an outstanding 1.618-inch diameter. This leaves plenty of room for gas and to aid in suppression. 
The Wolf 9SD is compatible with a wide variety of pistols and attachment systems. This makes them perfectly compatible with a variety of different guns and barrels but it is certainly not the cheapest can. 
The modular nature and dual-purpose design does work to justify the increased price. 
Silenced Pistol 
7. SilencerCo Maxim 9
The Maxim 9 was one of the first integrally suppressed pistols widely produced in the United States in decades. This is unsurprisingly a SilencerCo production is one of my favorite guns pretty much ever.
It was love at first shot, and it made me hate the long wait time for NFA weapons even more. 
The Maxim 9 is a 9mm integrally suppressed, semi-automatic handgun. This Robocop looking pistol is shorter than most guns equipped with cans and is easier to carry than a standard handgun equipped with a suppressor.
Impressively, the gun takes a 147-grain 9mm round down to a 139 dBs. 
The Maxim 9 can be shortened by an inch to be more modular, but the length will make the gun a bit louder.
Due to the size and suppression, this is an excellent home defense weapon and is much shorter than most handguns equipped with suppressors. You'll preserve your hearing if, God forbid, you have to shoot inside your home. 
The concept is very cool, and this modern design of an integrally suppressed pistol has been decently successful. Plus, the designers were smart enough to incorporate Glock magazines into the design, making accessorizing a breeze. 
The Maxim 9 is a very fun gun overall. There is hardly any muzzle rise, and recoil is extremely low. The design is ergonomic and well thought out. The trigger is very well done, and the gun is lighter than it looks.
It's not exactly a concealed carry gun, but the future of guns like this is certainly something military and police officers could appreciate. 
Keeping it Quiet
Suppressors are just fun. I fired my first suppressed pistol at SHOT many years ago and was hooked. I loved how the gun felt, how comfortable and quiet it was, and just how effective they are.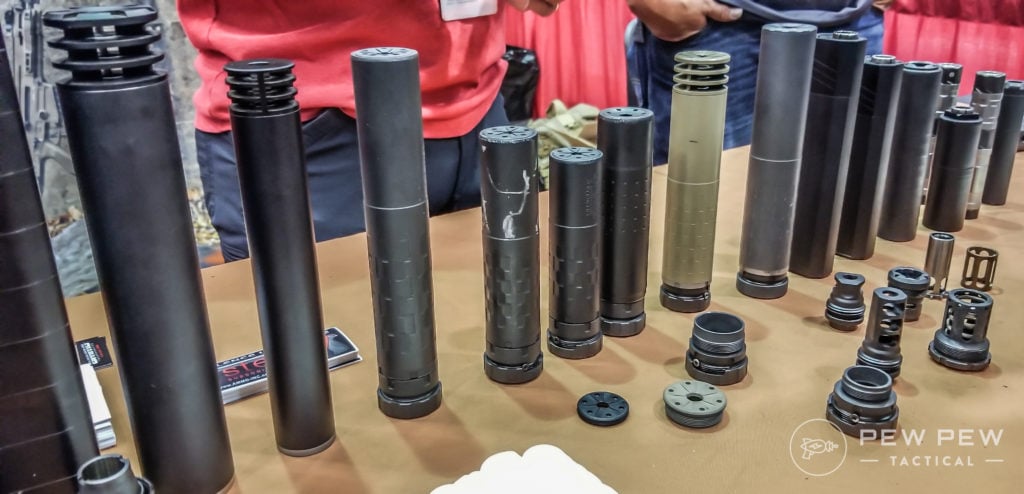 It'll never be as quiet as movies make silencers out to be, but the reduction in noise, flash, and concussion makes shooting way more comfortable. The added reduced recoil and muzzle rise is also a nice touch. 
What about you folks? What's your experience with suppressors? Got a favorite, let us know in the comments! Ready to hit the range, take a look at the Best 9mm Ammo!
[ad_2]