[ad_1]

My latest book, The Get Home Bag and Compact EDC Kit: How to Assemble a Complete Bag with Better Gear for Half the Price of Other Bags, is now available on Amazon.
It's a book I never planned on writing but, to be honest, I'm glad I did because now I believe my wife has a better emergency bag for her day to day activities, one that she'll use to get home safely if she ever had to.
I'd say the idea works much better than a bug out bag for running errands around town or going to work, for example. In her case, she can keep the bug out bag at home for evacuation purposes, yet still have a quality bag to rely on when she's away.
Ultimately, a get home bag is similar to a bug out bag in that it contains a variety of gear and supplies you can make use of during an emergency. The difference is that a get home bag is solely intended to get you home after a disaster strikes which is something that most preppers, in my opinion, don't fully consider. As such, it's not quite packed full of gear like a bug out bag would be. This, however, makes a get home bag a great option for EDC purposes because it's relatively lightweight and compact unlike most bug out bags.
Plus, inside the book you'll also discover how to create a compact EDC kit–one that can be tossed into another bag, if you prefer–as well as how to make a pocket survival kit that you can keep on your person, just like your wallet or phone.
If you tend to run errands around town regularly and typically don't travel very far from home (odds are you really don't) then a get home bag may be just the thing you didn't know you were looking for, lol.
The best news is that I show you how to put together a solid get home bag with quality gear and save hundreds of dollars doing so. If you want to take your preparedness to another level OR if you're just getting started and don't want to risk spending several hundred dollars on a bug out bag, get this book… you'll be glad you did.
You may purchase the Kindle version here or the paperback version here.
Have a wonderful rest of the day, Damian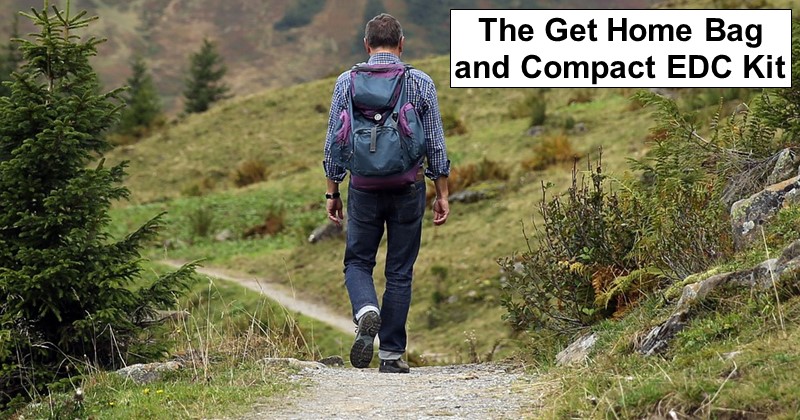 [ad_2]