[ad_1]

Shenandoah National Park, September 8–16, 2019
Dispatch 1: Backpacking Is Not Thru-hiking
The two and a half months I spent on my LASH 3 years ago had been the most emotionally volatile two and a half months of my life. I was wretched and desperate or I was jubilant and ecstatic and there was nothing at all in involving. The eight days I spent in Shenandoah National Park final month, by contrast, had been virtually uniformly simple and content. On my LASH, which was supposed to be a thru, I was voluntarily homeless, unemployed, terrified, and ignorant of any future. I had quit my job, broken my lease, moved out of my apartment, and place my possessions in my parents' basement.
The leap was a reaction to complacency. Fed by the trappings of middle-class comfort, I knew I necessary a dramatic gesture to uncover my compass once again and comply with it. It worked despite the fact that my foot broke following 675 miles and I was forced house with out finishing the trail, the mission was comprehensive. Transformed by 72 days and nights of living a thru-hiker's life, back in civilization I readily embraced a far more-meaningful but much less-profitable profession. Midlife crisis resolved, yay.
Final month I hiked from Rockfish Gap (the southern entrance to the park) to Elkwallow Wayside (12 miles quick of the northern entrance). Considering the fact that my 2016 journey had been my initial backpacking trip, I did not know what to count on on this quick trip (88 miles). Now that I'm house I can say that the journeys have about as a great deal in frequent as going to a temple and becoming a monk. I can also say that despite the fact that I have no plans or powerful need to rejoin the monastery (so to speak), as a guest in their realm I gazed extended and with nostalgia at the monks.
It is About Identity
So how do the journeys evaluate? The most clear distinction is in who I was as I traveled them. In 2016, I became a thru-hiker. I felt this as an identity in a way I do not really feel backpacker or section hiker. I joined a tribe, I adopted its customs—many of which, regardless of the hike-your-personal-hike mantra, are virtually universally practiced. I was a resident, a documented citizen of the woods, fluent in its language and comfy with elements of it that had been alien to guests. I bonded with the other members of the tribe. I even started to view outsiders with a measure of caution and distrust. That shift in identity was intensified for the reason that of the goal with which I had freighted my trek: Figure out what to do with my life. Oh, that is all?
Final month, I was merely a tourist. My pay a visit to was finite—not to mention reduce-quick-in a position at any time considering the fact that the trail in no way strays as well far from Skyline Drive and a hitch. Though I place my telephone on airplane mode 23 out of 24 hours as I had in 2016, when I did take it off and have signal, I had perform emails to answer. The extended arms of home—whether it was a client with a query or my boyfriend with a enjoy note—were extended adequate to attain me. I was in the woods but not of them, and I felt no far more disconnected from my "real" life than I could possibly on a perform trip or a writing retreat.
How did this distinction in identity have an effect on the trip? Primarily, it created it much easier, lighter. Yes, it rained (effectively, misted). Yes, there was 1 truly cold evening and a handful of super-hot nights. Confident, some of the climbs had been difficult, water sources had been scarce, and the humidity was brutal. I was a tiny homesick from time to time. But I in no way felt despair.
Mixing with the Locals
On my fourth evening out, I shared camping space with 6–8 thru-hikers, a lot of of whom knew or had at least met every other prior to. Watching them consume ravenously hearing them speak of crushing 25-mile days smelling their stench and listening to their descriptions of weight loss, yellow-blazing (hitchhiking), resupplying, getting trail magic, and abandoning all hope of maintaining their fingernails clean, I was pierced with longing. That transformation, that life, is enchanted. It is as opposed to something obtainable in contemporary society but it shares so a great deal with how life was for everybody all the time just centuries ago, so even though to a contemporary particular person it feels totally alien, it also, peculiarly, feels elemental deep in one's bones.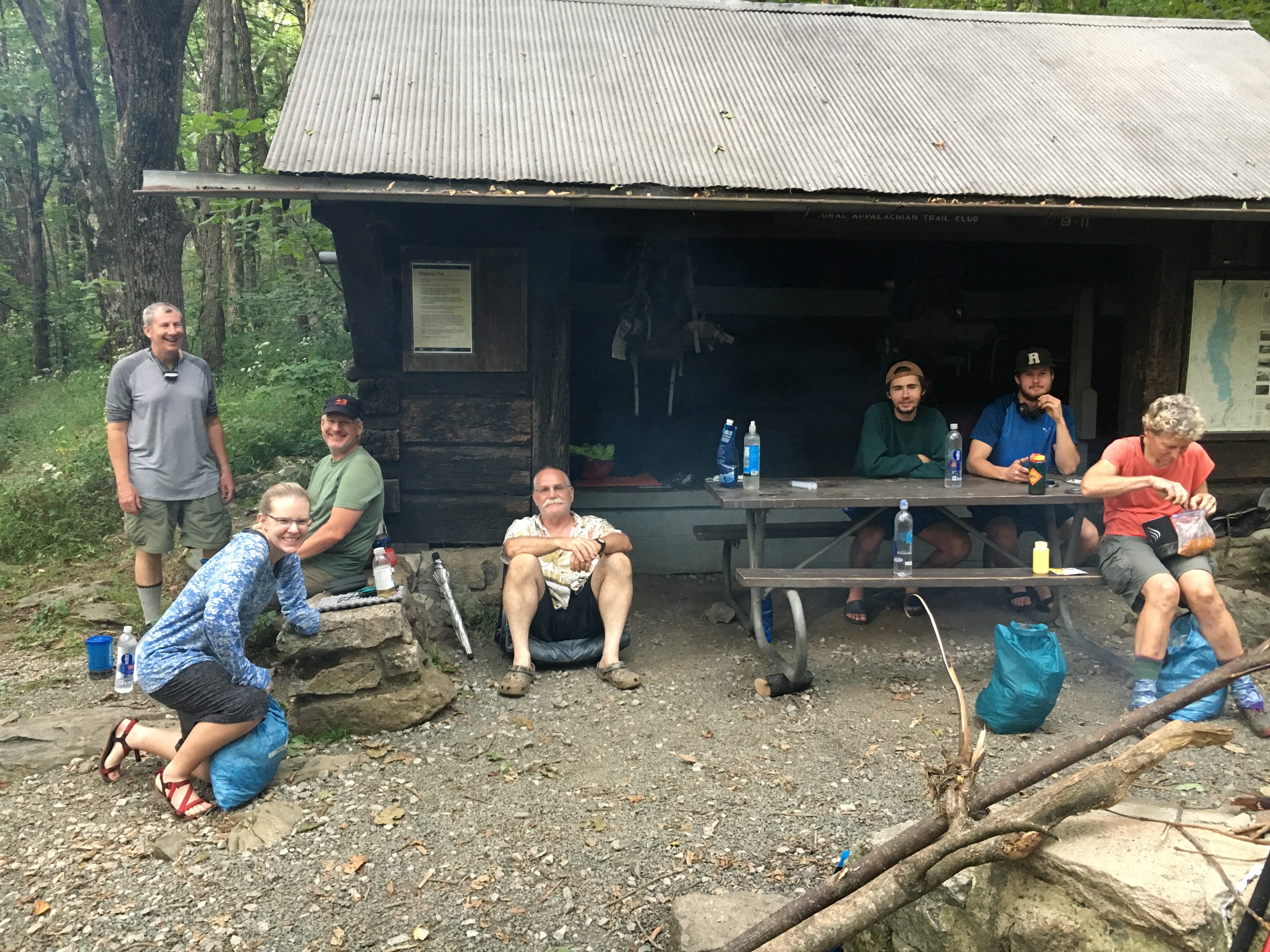 What enchantment I felt on this SNP trip was at the day-to-day level, not integral, not alchemical. I did really feel the woods' magic, even though. I woke up just about every single day with zest for the miles ahead. I get to stroll once again nowadays! I strapped into my pack and took my initial methods and felt endorphins flood me and was stunned at how organic and suitable it all felt, as if humans had been created for carrying heavy points across extended distances on uneven paths up and down hills. I gasped at the sight of a bear's hindquarters as it scrambled up the hill away from me. I stopped usually to close my eyes, inhale deeply, open my eyes, and absorb the "soft fascinations" of the forest vistas: that gentle chaos of disorderly trunks, leaves, branches, ferns, rocks, roots, and sunlight.
It fed me. And for the reason that the stakes of this trip had been reduced than the stakes of my final journey, I could partake and know that it was fantastic. I could let in the gifts of the wilderness with out the burden of hoping it would teach or transform me. I could just be. I could be a backpacker.
Affiliate Disclosure
This web-site consists of affiliate hyperlinks, which implies The Trek may perhaps acquire a percentage of any solution or service you obtain utilizing the hyperlinks in the articles or ads. The purchaser pays the very same price tag as they would otherwise, and your obtain aids to help The Trek's ongoing target to serve you high quality backpacking tips and facts. Thanks for your help!
To study far more, please pay a visit to the About This Web page web page.
[ad_2]