[ad_1]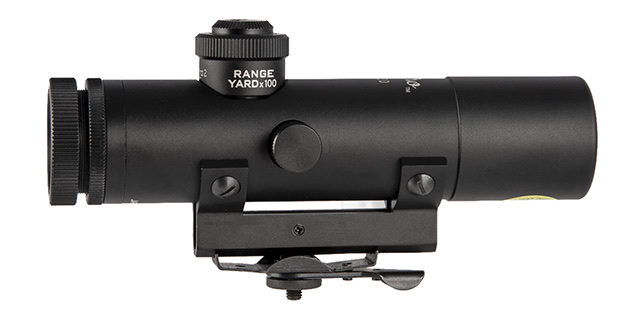 Brownells not too long ago released their new 4X Retro optics that was developed to attach to a typical AR-15 carry deal with. You can get them more than at Brownells.com. 
GRINNELL, Iowa (October eight, 2019) – The Brownells Retro 4X Carry Manage Optic – developed with fans of the Brownells Retro Rifles in thoughts – is now in-stock and shipping to buyers.
Announced for the duration of the 2019 SHOT Show, the Retro 4X Carry Manage Optic closely replicates the appear and functionality of the original Colt scope created for early models of AR-15-style rifles and carbines.
Manufactured with higher-good quality Japanese glass to the original factory specifications, it comes with the appropriate mounting clamp, and as an added touch, the appropriate inspection sticker on its underside.
Listed as #080-001-373 and retailing for $299.99 at Brownells.com, the Retro 4X Carry Manage Optic fits Brownells Retro Rifles chambered in five.56 with a mounting hole in the carry deal with.
It will not match on .308 Retro Rifles such as the BRN-10A or BRN-10B, or the five.56 Brownells Proto rifle, none of which have the expected mounting hole in the carry deal with.
The Retro 4X Carry Manage Optic promptly and quickly attaches to the AR-style carry deal with as identified on the BRN-16A1, XBRN-177, BRN-601 and related rifles.
Calibrated for the trajectory of contemporary five.56 ammunition, it has elevation adjustments marked in 100-yard increments out to 500 yards.
To see the Brownells Retro 4X Carry Manage Optic, go to www.brownells.com
[ad_2]