[ad_1]

Some of the links below are affiliate links. If you choose to make a purchase we may earn a small commission at no additional cost to you.
Self-sufficient, off-grid housing is a  goal for any prepper. Just imagine if it was mobile as well! With things becoming more unpredictable every day, preppers are getting geared up for when SHTF. Off grid trailers make it easy to hit the road when the time come.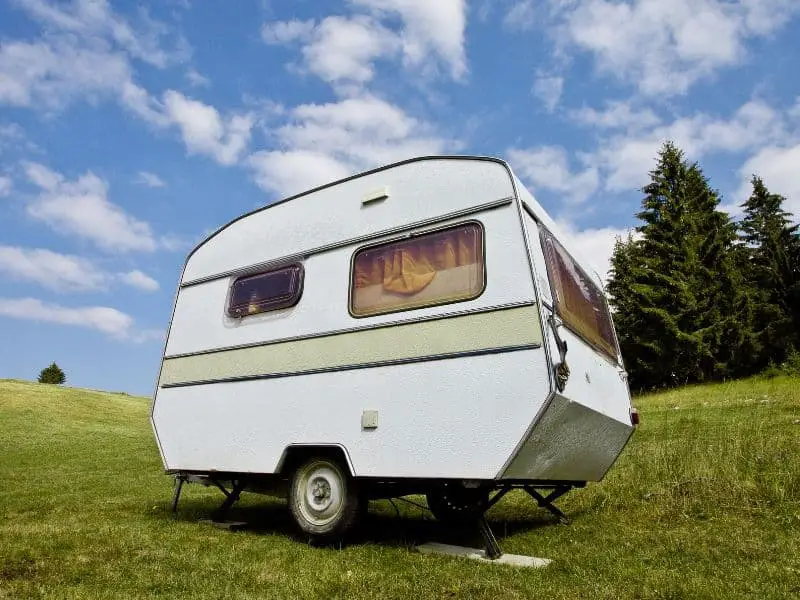 Learn about living off grid
Here are a couple books about living off grid to help you prepare well for such a time.
Living Off the Grid: What to Expect While Living the Life of Ultimate Freedom and Tranquility
A Widow's Walk Off-Grid to Self-Reliance: An inspiring, true story of Courage and Determination
If you have no bug out location or shelter, this turtleback trailer feeds, cleans and shelters you off grid with no problem.
I will start out by saying I never really even considered a trailer like this to bug out with. But the more I look at them and the more I read up on them, the more I am liking them. These trailers are smaller than a caravan, lighter, and easily hidden if you have to.
There is plenty of storage and a few areas you could install solar panels and have a great source of electricity to power you gadgets and cell phones. I would absolutely love to own one of these turtleback trailers.
I really like that the tent is on the top of the trailer, this will keep all the spiders and nasty things away and get you off the cold damp floor. This trailer is a tad expensive, but when you factor in the weight and the convenience of the size over a few years camping and usage, the money would be all worth it. Check out more photos and get more info below 🙂
The Cricket trailer is a great option for a camping or bug out trailer. Low cost, lots of usable space. This trailer will quite literally rock your world.
Before you start reading this could I trouble you to vote for this website as the top prepping website. All you have to do is follow this link which will open in a new window and press enter, once you do that you have voted for us. Thank you in advance. <<Vote here >>
If you camp a lot and looking to step up in the world and start glamping, or you are looking for a camper for a bug out shelter, I honestly think this could be for you. The cricket pop up camper is designed by an ex NASA engineer and has some really cool features that will make bugging out or camping that more comfortable.
Standard Features for The Cricket Travel Trailer
The Cricket can sleep two adults but you can also add a sleeping loft for kids. It has a number of configurations for different situations like:
Folding couch
Separate beds
Combined bed
Rotating table
Kitchen counter
Stainless steel sink
Clean and grey water storage
12-volt electrical system
This trailer is light weight and on the cricket website they say even a standard sized car will pull this with ease, making this a fuel saver. Check out all the specs, photos and videos of the cricket trailer and see if this is something you could have as your next RV / tent substitute.
There are plenty of mobile homes and RV's on the market, but they sure are expensive gas guzzlers. Luckily, there are options for the adventurous builder like Bill Southworth of Hybrid Propulsion.
In an article on The Tiny Life, we get too see how Bill created the ideal off-grid, road-ready home, out of an 80 sq. ft. cargo trailer.
For energy, the trailer relies on solar and battery power for extended stays off the grid. To make the most use of the unit's limited space, Bill created interchangeable spaces that allow for bunking, dining, and relaxation for up to four people.
Teardrop trailers are an American classic camper. They are aerodynamic shaped to give you the most economical travel possible. The only issue with older teardrop campers is they are very limited when it comes to room.
Canadian company Safari Condo have resigned the classic teardrop and without losing the classic look while towing. You get so much more room than you used to get.
With a total weight of just 1,683 pounds (763 kg) and 1,725 pounds (782 kg) respectively the Alto R 1713 and R 1723 can each comfortably house three to four people.
The campers are not cheap tho. You are looking at a starting price of around 20k. You have to see this teardrop transform into a pretty decent modern camper in seconds in the link below
As many of you know, I love camping trailers. I especially love this off grid trailer from ADAK because it is just pure awesomeness rolled up in one of the best trailers I have ever seen.
In designing a trailer, ADAK sought to create a blend of rugged on the outside, comfy on the inside. It all starts with an aluminum I-beam frame connected to its two all-terrain tire-shod wheels by a custom torsion-bar suspension.
An FRP honeycomb floor is bolted and bonded to the aluminum chassis, creating what the company calls a "torque box effect for unsurpassed rigidness."
The ADAK trailer comes standard with a 45-gal (170-L) fresh water tank, 12-volt pressurized water system, and tankless, on-demand hot water. ADAK describes the water system as a four-season design tested down to below-zero conditions.
The standard electrical system has a 1,000-watt inverter, dual six-volt deep-cycle flooded batteries, and one exterior and four interior 120-volt outlets. A generator is available optionally.
Check out more photos and a few videos in the link below… This is obviously not cheap so be warned. If I had all the money in the world, this would be top on my purchase list.
Nissan has surprised me by bringing out what I think is the best off road truck on the road. The military-styled Project Titan truck looks the part and has all the bells and whistles you would need to get out of dodge and with the added bonus of a camper too.
It has features like a transfer-case four-wheel drive with low-range 4-LO, an electronic locking rear differential, a Dana 44 rear axle with dual-rate leaf springs, and front skid plates.
For the Project Titan, Nissan added a Nismo cold-air intake and rumbling Borla cat-back exhaust system to free up airflow through the 317-hp/385 lb-ft 5.6-liter Endurance V8 engine.
The engine fires that output to the Titan PRO-4X 4WD system, onward to the 18-in Fuel Revolver D525 wheels centered inside 35-in Nitto Trail Grappler M/T tires. Those wheels grab dirt below beefy fender flares.
The camper also sports the same wheels and wrap as the truck, it can sleep 2 people comfortably and had room for all your camping / bug out needs. Check it out in the link below.
Not surprisingly, Sealander isn't built for a trans-Atlantic crossings – as a boat it's designed with very little draft allowing it to be navigated on shallow waters and launched from just a small patch of clear shoreline. This could be a great little bug out trailer and if you have to get away via a river or stream this may be perfect.
Sealander's shell is made of fiberglass reinforced plastic with a double bottom to prevent sinking in case of a leakage.
Power is via a 5 hp electric motor which doubles as a source of energy for on-board devices. See more photos and get more info on this below.
Hopefully, seeing al of these off grid trailers helped inspire you to take action and get one for your family. You might not be able to get one of the fancy ones, but you'll know what you want to add to the one you can afford. Stay safe!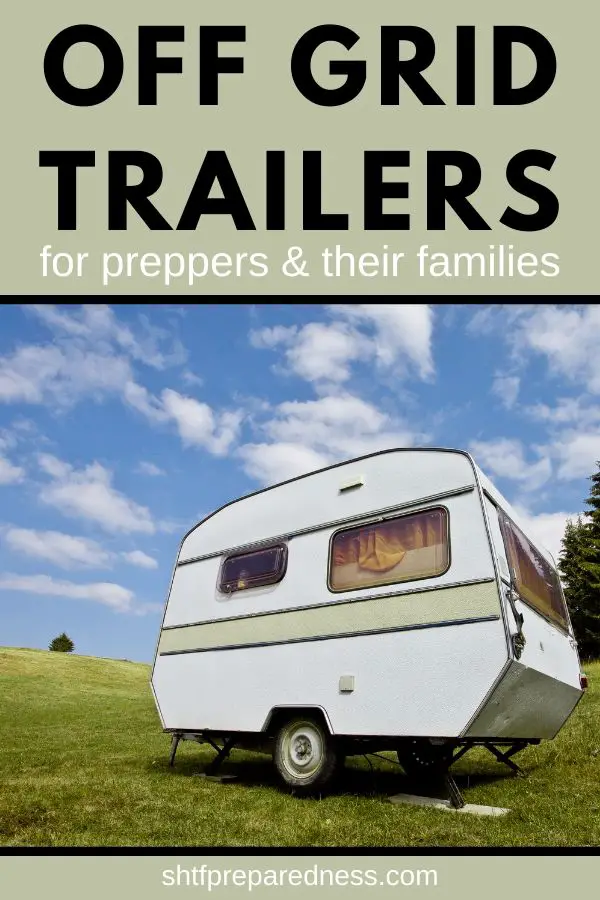 Permanent link to this article: https://www.shtfpreparedness.com/off-grid-trailers/
[ad_2]